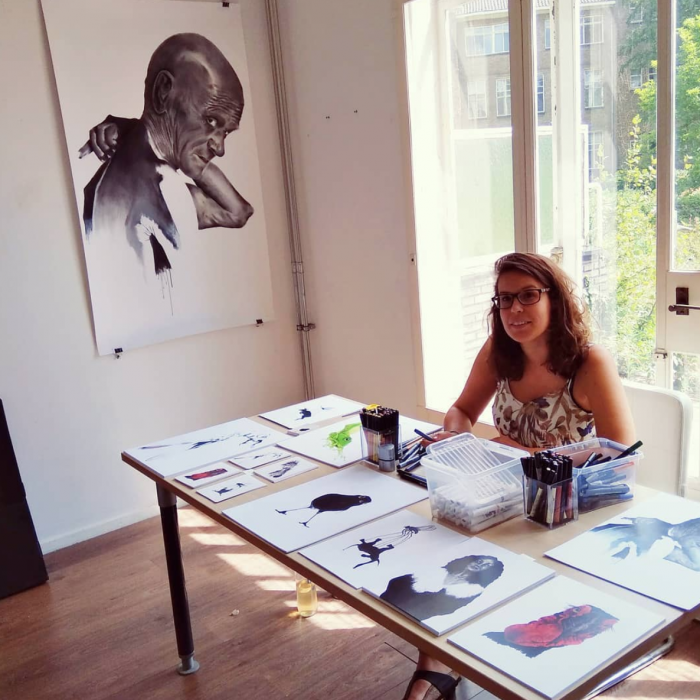 For my drawings I use photo's from newspapers and magazines and reinterpret them. The photos get distorted; by adding or removing elements new images take shape,  a new meaning, a new representation.
Want to see more or like to get in touch about a commission? Please call or send me an e-mail.
Over mij:
In mijn tekeningen maak ik gebruik van foto's uit kranten en bladen en herinterpreteer ze. De foto's worden vertekend; door elementen toe te voegen of juist weg te laten ontstaat er een nieuw beeld, een nieuwe betekenis, een vertekend beeld.
Wil je meer weten, werk in levende lijve zien of heb je een idee voor een opdracht? Bel gerust of stuur een mailtje.